About
Update 2021-09: I'm on the faculty job market! Check out my CV and get in touch (via email or Twitter) if you think I'd be a good fit for your department.
I'm a late-stage Computational Media Ph.D. candidate in the Expressive Intelligence Studio at the University of California, Santa Cruz. I build computational systems that engage in expressive reasoning to help people frame and solve complex design problems, especially in the domains of narrative and game design. My research aims to offload the painful and tedious parts of creative work onto the computer, empowering diverse users to create expressive artifacts (particularly games and stories) that push the boundaries of human expressive potential.
Broadly speaking, my research interests include artificial intelligence, human-computer interaction, interactive narrative, generative methods, computational creativity, and games. For a complete list of my publications, talks, and other academic output, see my CV.
Intelligent narrative technologies
Computational support for game design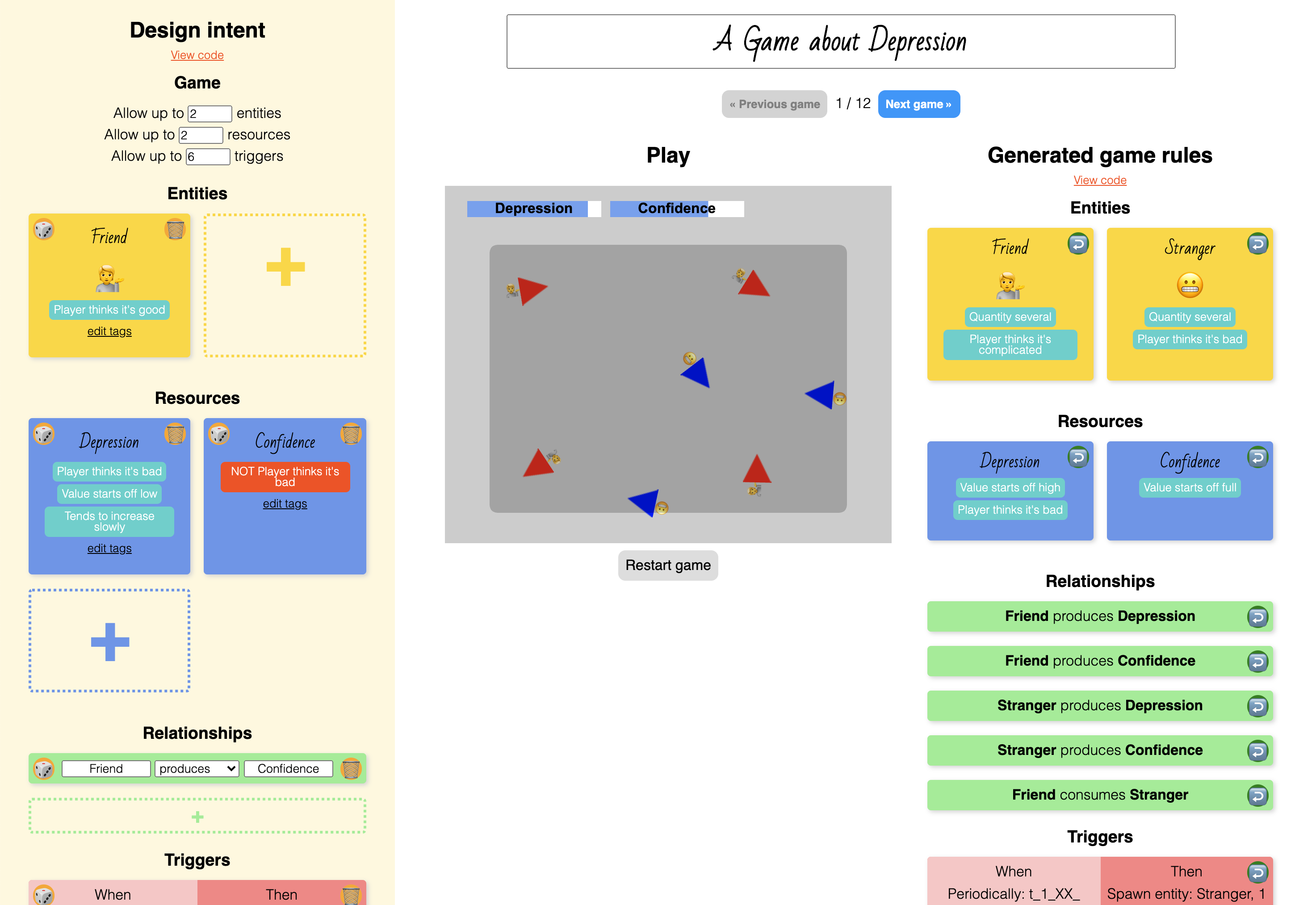 Germinate
is a mixed-initiative casual creator for rhetorical game design, built on the
Gemini
game generator. It generates games based on a user-provided
design intent
, then provides users with support in exploring the resulting design space and refining their intent based on the generated games.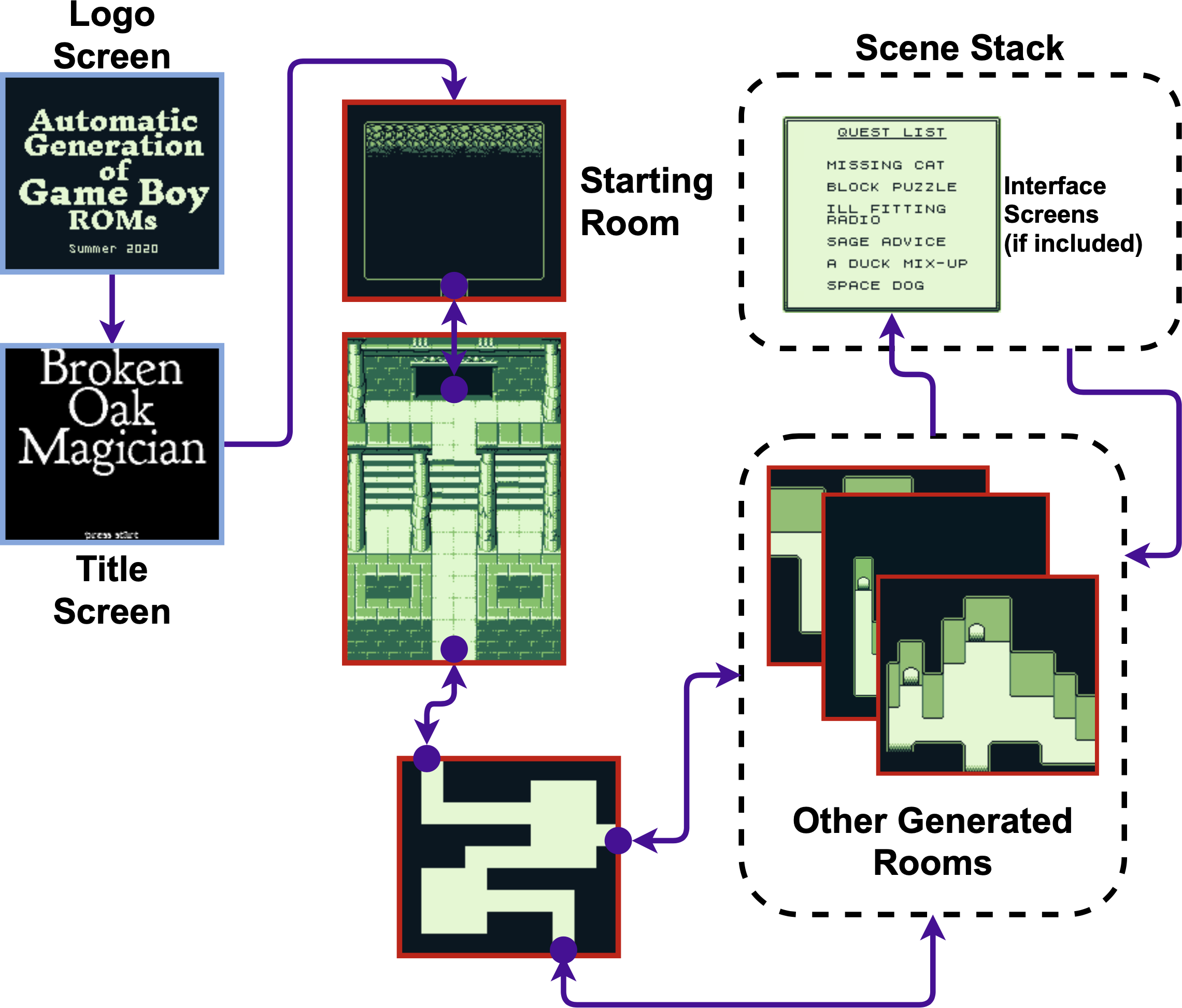 GBS
is a genre-specific game description language for Game Boy RPGs, extracted from the
GB Studio
game creation tool. We're using it as a shared language between human designers and computational systems to build an ecosystem of game design support tools that better understand games as an expressive medium.