About
I'm a researcher in artificial intelligence, human-computer interaction, and creativity. I primarily design and develop AI-based creativity support tools to assist human designers and artists, particularly in the domains of storytelling, poetry, and game design. As an interdisciplinary scholar with a background in technical games research, I've also worked on a wide variety of topics related to interactive narrative and digital games. I'm an Assistant Professor of Computer Science and Engineering at Santa Clara University, and I hold a Ph.D. in Computational Media from the University of California, Santa Cruz.
The central goals of my research are to lower barriers to entry in creative fields and promote reflective practices in creation. To this end, I frequently approach creativity as a form of play, employing methods from games research and design to better understand and support creation as an intrinsically rewarding process. I sometimes call myself a "methodological omnivore", and I'll use tools from pretty much any field or discipline to further my aims. However, I'm especially fond of logic programming approaches to computational creativity; grounded theory and ethnographic methods for understanding user experience; and computational caricature as a way to probe the space of possible creativity support tools.
Here's a complete list of my papers. You can also check out my full CV for links to many of my talks and other scholarly output.
Intelligent narrative technologies
Computational support for game design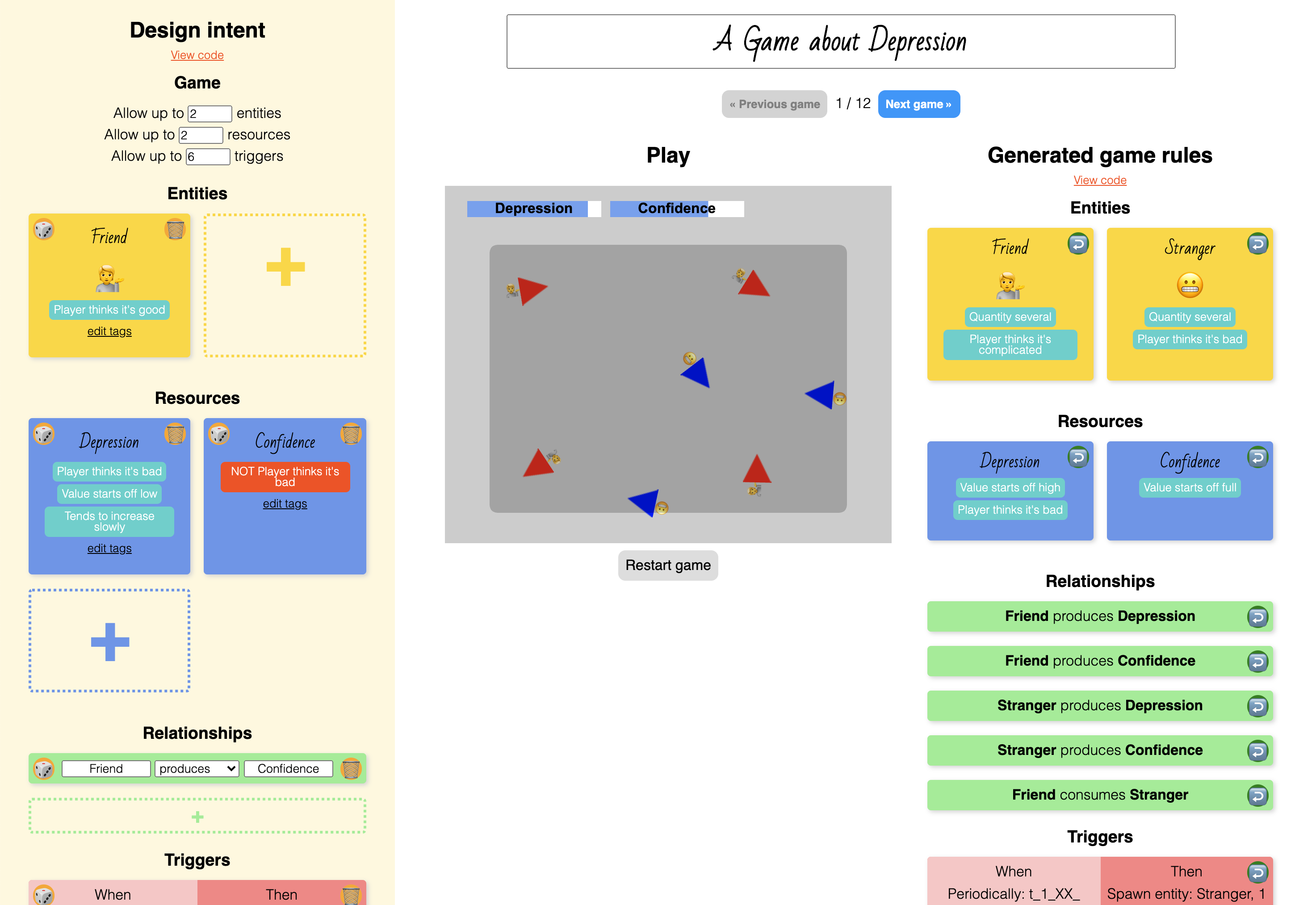 Germinate
is a mixed-initiative casual creator for rhetorical game design, built on the
Gemini
game generator. It generates games based on a user-provided
design intent
, then provides users with support in exploring the resulting design space and refining their intent based on the generated games.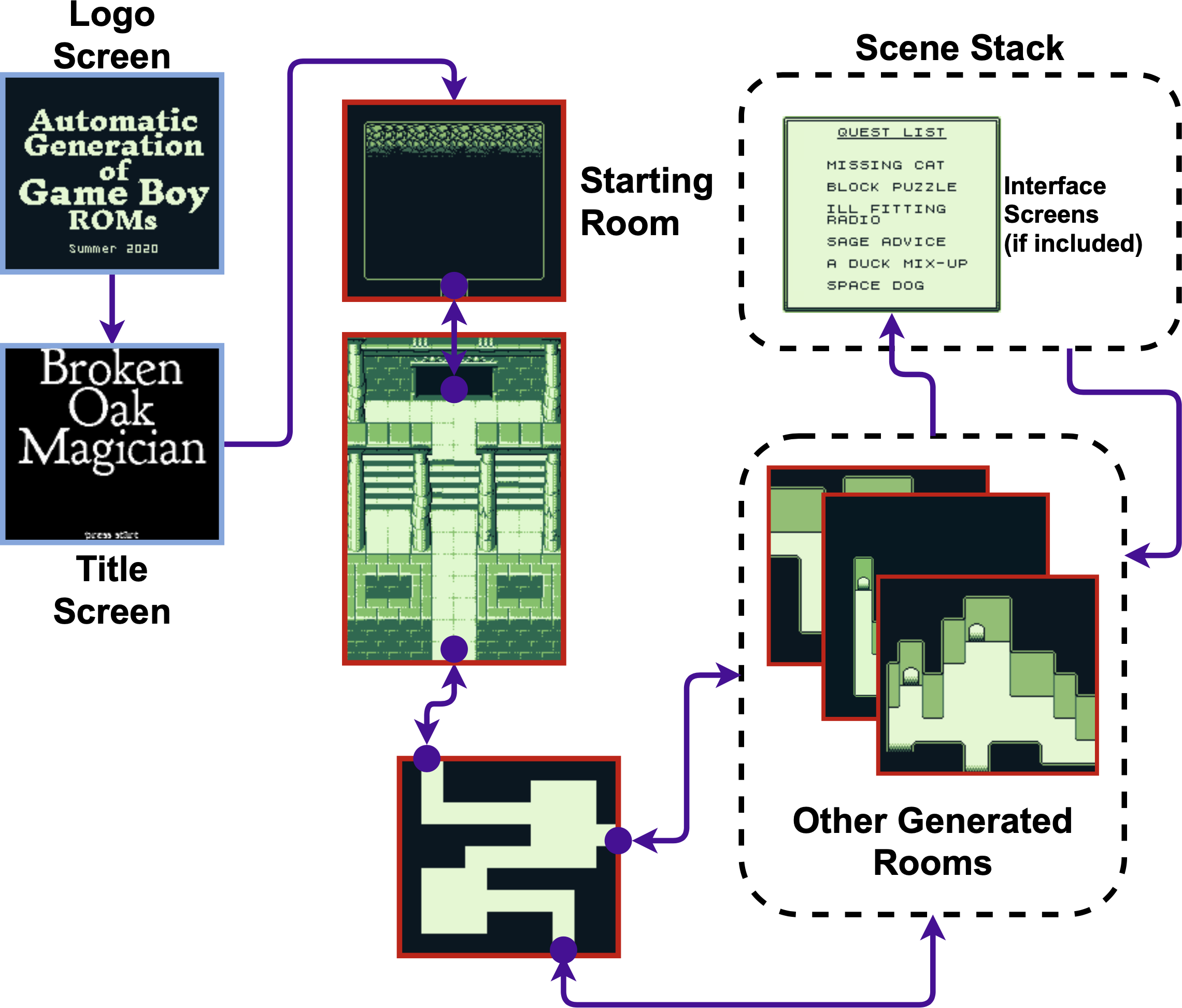 GBS
is a genre-specific game description language for Game Boy RPGs, extracted from the
GB Studio
game creation tool. We're using it as a shared language between human designers and computational systems to build an ecosystem of game design support tools that better understand games as an expressive medium.